Kind Words
I am honoured at the kind testimonials by the mothers & families I have been a doula for. Thank you for allowing us to be part of your birth experience.
"Candice was an indispensable member of our team"
My wife and I first heard about doulas while attending a pre-natal class. After the class, my wife mentioned that she might like to look into hiring a doula. At first, I was a bit put-off by the idea. I thought that having a doula would somehow take away from my experience as a father in the delivery room that a doula would somehow "get in the way". My wife did some research into what exactly doulas do, and then explained to me that they are not there to get in the way, but to support us. I wanted my wife to be happy, so I agreed to look into it with her. Plus, I liked the idea of having an impartial third party along — my wife's sister had their mom in the delivery room with her and her husband, and it caused some conflicts.
Being a software developer, I felt it was important to find someone who had a well-functioning, professional-looking website. Candice was the only doula we researched that met these criteria, and we also got a good feeling from reading the content on her site. I agreed to meet with her, and my wife set it all up.
Inside my own head, I had this image of what I thought a doula should be like — and I have to admit that she wasn't at all what I was expecting. I did my best to push that notion aside and look at things objectively, and I quickly learned that she was the best choice for us. After she left, my wife and I spent some time discussing everything that transpired during the visit and decided that we would hire her. My wife was somewhere around 30 weeks pregnant at the time.
Over the next several weeks, anytime we needed more information about something or had questions, we were able to text/email Candice, and she would respond in a timely manner to help us make informed decisions. When my wife went into labour at 1:30am, we sent a text to Candice and she replied almost immediately. When we told her that we needed her, she immediately got out of bed and drove to our house! She was able to help keep my wife calm, relaxed, and comfortable while I ran around packing stuff into the car and getting the cat situated, which was totally awesome. I was even able to cook breakfast for everyone before we left for the hospital which gave us the starting energy we needed for the 24 hours of labour that would ensue. During labour, I was right up front with my wife most of the time, holding her hand. Candice would get stuff for us (including food/water) or take turns massaging my wife, or help my wife find comfortable birthing positions –whatever needed to be done. And when I needed a break, Candice would step up to the front with my wife so that I was able to sit down in a chair and relax fora few minutes / eat something. About 18 hours into the labour, having Candice there I was able to step out to the waiting room where my wife's family had been waiting all day. They were excited to see me and hear first-hand that everything was okay! Unfortunately we had a doctor that was constantly trying to push interventions (unnecessarily!) on my wife even though she made it clear she wanted a natural birth. Just having Candice there going through it with us and answering our questions, and having that extra witness to what we were telling the doctor, gave us the strength we needed to stick to the plan. When the baby was finally born, Candice took a picture of the first skin-on-skin contact and hung out with us for a few minutes before heading home. She would normally stay for a while after the delivery, but she had been with us for over 24 hours without sleep and we also were tired and wanted to sleep, so we agreed to send her home.|
Looking back on the experience, Candice was an indispensable member of our team and neither my wife nor I could imagine going through it without her. I'm originally from the U.S., where having a baby costs tens of thousands of dollars. Some of my buddies down there talk about how they are "still paying off" their now-teenage kids. Since the wonderful healthcare here in Canada allows us to have children without getting a lien placed on everything we own, the relatively small cost of hiring Candice was well worth it. In fact, we've already discussed hiring her again if we should decide to have another kid!
"I highly recommend Candice and want her therefor the next baby we have!"
I am so glad that we decided to hire a doula! When we found Candice's amazing website we pretty much knew she was the one. Candice was always there to answer any questions we had from the moment we hired her. She is so passionate and knowledgeable about her job and it shows, she was always checking in to see how things were going and giving us webpage links to help us make informed decisions. She made sure that she fully understood our birth plan and helped reinforce it when our doctor was trying to steer us away from it for no good reason. The use of her TENS machine and rebozo was a life-saver! Her knowledge in different birthing positions really helped when I was having a lot of back pain from a posterior-facing baby. She came to our house in the middle of the night and helped me find positions and activities to cope with the pain and progress things along. She was such an important and invaluable member of our team that we couldn't have done it without her! We both felt supported every step of the way. She was so encouraging and supportive while I was in labour and really helped keep me on track with my birth plan! I gave birth to a healthy 10lb 10oz boy, and his hand even came out with his head, naturally without an epidural or a c-section. I am so grateful for everything Candice did. I highly recommend her and want her there for the next baby we have!
"My birth experience wouldn't have been the same without Candice and her colleague Katherine."
I highly recommend Candice and her team. As soon as she came over and helped me with pain management I felt a huge difference in pain relief. She was by my side every step of the way throughout my long labour. She went above and beyond to make sure I was comfortable and well taken care of. She has a great knowledge and intuition for problem solving issues that may come up. A very valuable ally to have by your side!
She also had very helpful recommendations and referrals for after the baby was born. Such as an amazing midwife and a baby chiropractor. My birth experience wouldn't have been the same without her and her colleague Katherine. I cant recommend them enough!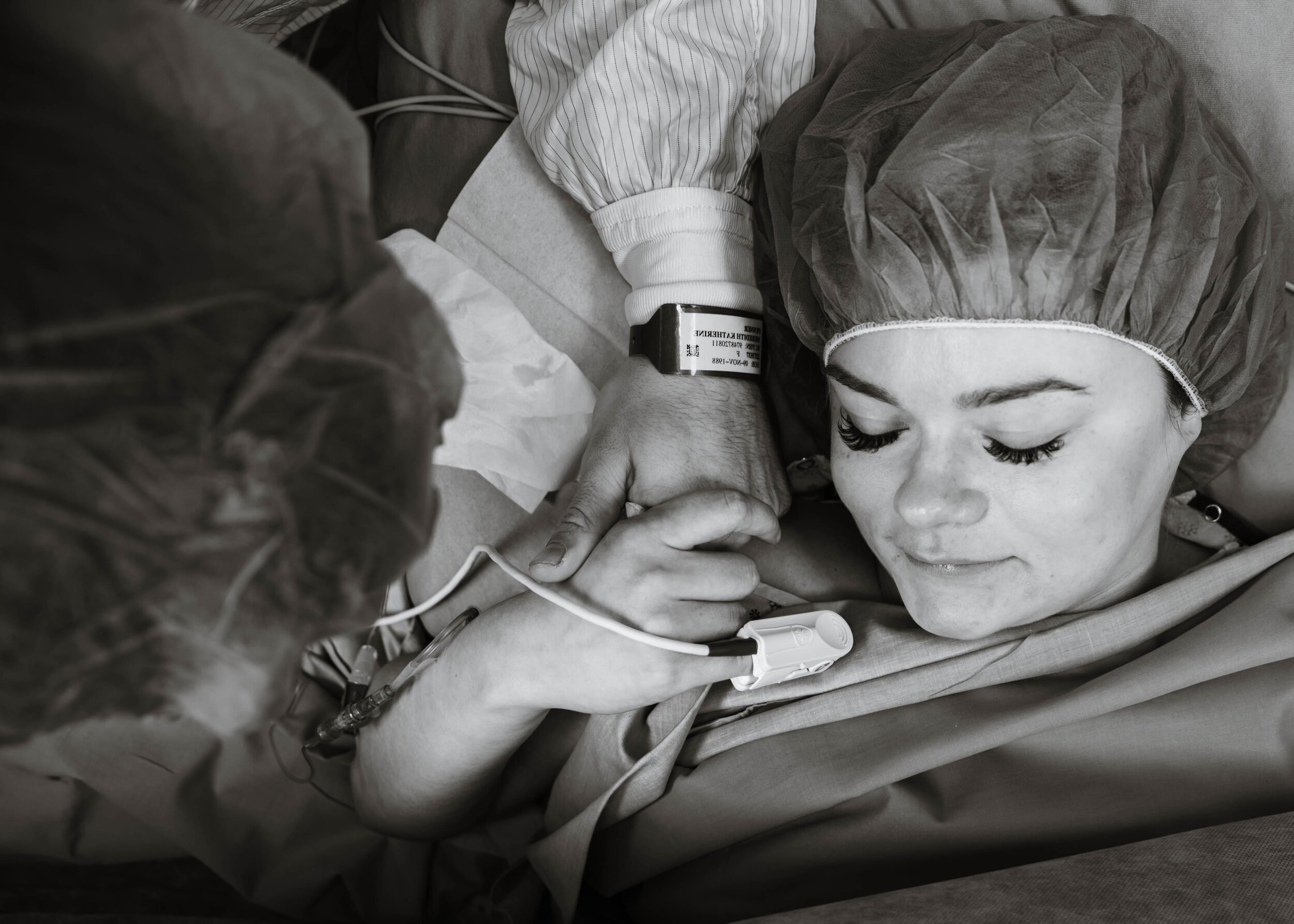 "Katherine Blanco was Incredible and such a huge support for my wife while she tried to recover."
Candice was Amazing. After an unplanned c-section and with no family close by we were feeling exhausted and lost. Candice responded to our call for help despite it being nearly 9:00pm. She listened to our concerns and worries and told us she would be in touch shortly. By the following morning she had found us a doula who could support us for the next 2 days when we arrived home and were waiting for family. The doula Katherine Blanco was Incredible and such a huge support for my wife while she tried to recover. Candice was in touch about how things were gong and also made payment hassle free and not rushed. I'm not sure what we would have done without them and look forward to seeing them again in the future. Thank you.
"Kate blended right into our home with our team of midwives"
"We had a wonderful experience with Kate capturing the birth of our third son. The pictures are wonderful and she blended right into our home with our team of midwives and our two young boys. She was so easy to have around and was in no way interfering with the birthing process.
Also, we had a great family photo session with her at one of our favorite parks with our brand new baby, big brothers and grandparents.
Thank you Kate!"
Emily
was wonderful and went out of her way to make sure we always had what we needed
Emily was fantastic, she answered her phone at 2am and was over In a flash, ready to support my husband and I through the labour process. She helped us try new positions to reduce pressure as I was having back labour and was receptive when I needed to try something else or
had enough of a certain position. In hospital, Emily brought candles with, had a room spray and made sure I was staying hydrated and even fed me my breakfast after a long night. Her energy and upbeat personality shone through and really made her a joy to be around. All in all, Emily was wonderful and went out of her way to make sure we always had what we needed, even parking our car while at emergency. A few weeks after our baby arrived, Emily came over and cooked us a meal which was above and beyond what we expected from her service. Thank you for all your support and guidance Emily!
"From the moment I met Michelle, I felt at ease"
From the very moment I met Michelle, I felt at ease and as if I were meeting a long time friend for coffee! Michelle asked me questions that made me aware of so many important components and options in the birth process, as well as answered every single one of my questions more thoroughly than I ever could've asked for. She asked about my preferences, offered supports in preparation for my birth experience, and most importantly communicated with me almost every day leading up to the birth. She made herself available for any questions I had day or night. This made me feel incredibly supported and as if I had an extremely knowledgeable ally on my side. Because of Michelle's insight, calm demeanor, support, and positive energy, I felt almost no nerves leading up to the birth. I felt incredibly prepared and more so, excited!
On the day I went into labour, Michelle came over in a flash and, throughout the entire evening through to the next morning and following evening, I laboured with Michelle by my side. Michelle made the experience so calm, and enjoyable. She supported me emotionally and physically as well as provided tons of techniques and that calm, knowledgeable, positive demeanor throughout. What I especially loved was that Michelle, throughout the entire labor process, including at the hospital, ensured I knew what was going on every step of the way. This made me feel at ease, and powerful throughout the entire experience! My decision to choose Michelle as my Doula was one of the best decisions I've ever made. She is the best choice, and should be the first choice of anybody embarking on this journey. I couldn't imagine going through this process without Michelle by my side!
-Desi
"Stephanie helping make E's birth the most affirming, empowering and euphoric experience of my life!"
Thank you for helping make E's birth the most affirming, empowering and euphoric experience of my life! You helped me make the perfect choices in every moment. Also - huge thanks for your time and support during my pregnancy and postpartum. Words aren't really enough…I felt like we were a team through all of it. We love you! - L, J, H and E xo"